08. Letter to my grandmother
Stuff I should say to her more often
If you enjoy this newsletter and would like to support my work, you can now do so over on my Ko-Fi page. Or, you can simply share it. Either way, thank you for being here!
---
Dear Grandma,
(Or Winifred, as you are officially called)
(Or Ann, as you much prefer to be known)
(Or Winnie, which is what I call you sometimes, just to wind you up, because I know you hate it)
I would ask if you remember the days when you used to pick me up from school and take me to your house, where we'd watch Countdown together before you took me to swimming practise, but I don't really need to. I know you remember it all - your ability to recall even the tiniest details of our lives is just one of the many remarkable things about you.
You're my favourite person to spend Christmas with, because you get SO excited about presents. The shameless, unbridled glee in your eyes when you are handed a gift never fails to make me smile. I love to watch you ravage the wrapping paper open, sometimes not even pausing to see who the present is from in your eagerness to reveal what lies within.
You make the best bacon sandwiches in the world.
You only wear perfume on an evening, as a treat. Your scent of choice is Lovely, by Sarah Jessica Parker, which I think I would dislike on anyone but you. On you it smells warm and rich and comforting.
You never let me leave your house without a hug. We've been holding hands a lot lately, too. It's nice.
You're a woman of action. Me, I like to procrastinate; I have to mentally prepare for any task, forcing myself into motion at the last minute. You never leave something for tomorrow that can be done today.
Your childhood was extremely difficult, but it's easy to forget that. We've had our moments, too. Your temper gets the better of you sometimes, and so does mine - but as I've gotten older, I've gotten much better at seeing the heart of gold that is the driving force of any misstep or thoughtless word. I've gotten much better at seeing your kindness.
Your favourite colour is yellow. You love bright red leather handbags.
You have a fridge full of magnets from all across the globe, because anytime any one of us travels, it's an unwritten rule that we MUST bring one back for you. Your house keys are a huge jangling mass of trinkets, for the same reason. I look at the fridge door sometimes as a chronicle of different stages of my life - my first holiday abroad with friends, the trip to New York with my ex, visits to cousins that live scattered across Europe. You haven't been to many places yourself, and I think the magnets act as tokens that make you feel like you came along with us.
You're so used to being the one looking after others, that having a stroke came as just a big a shock to you as it did to us.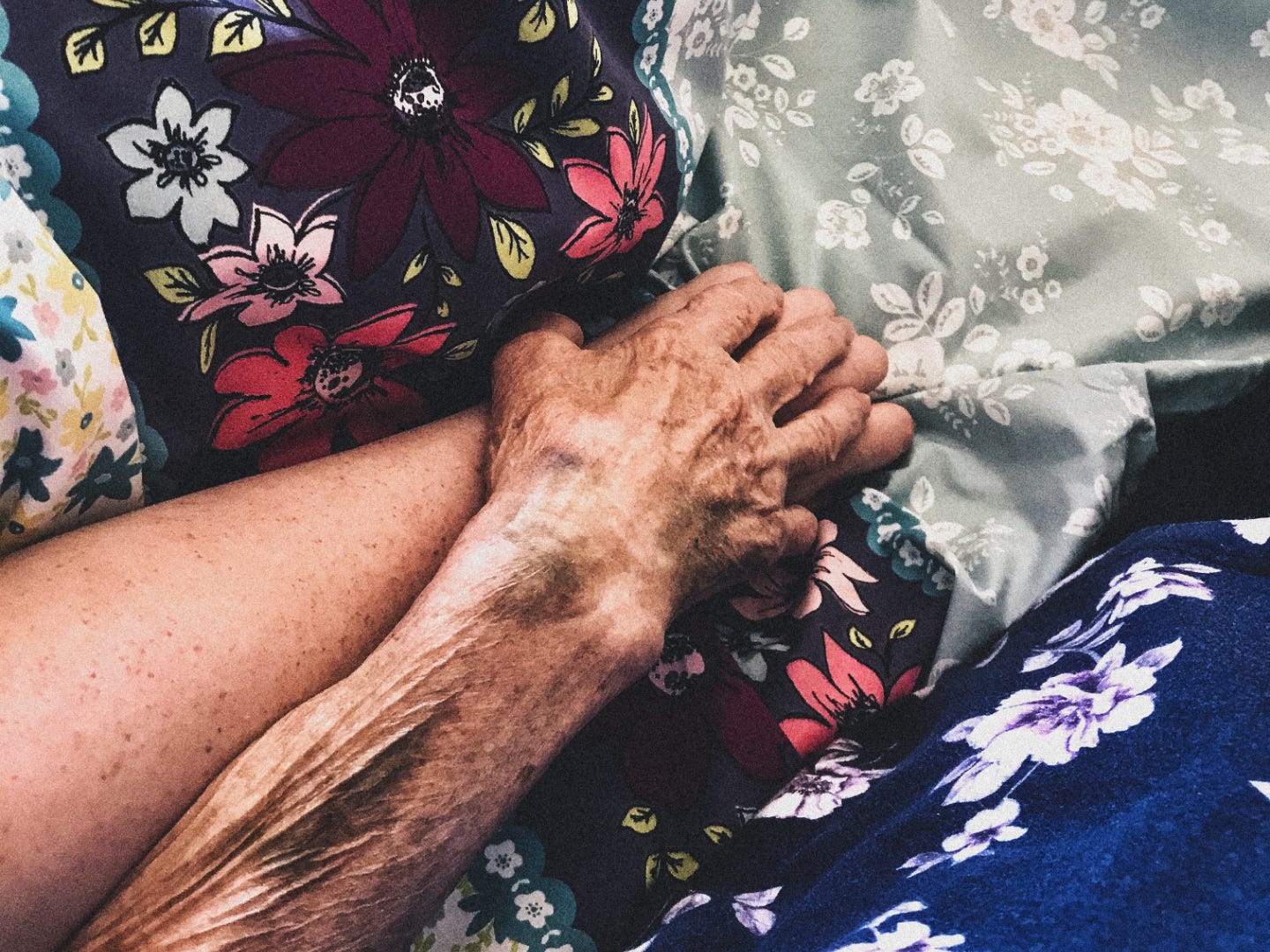 You keep saying that you just want to be you again, but the truth is that you're really not far off. There's still a twinkle of mischief in your eyes; you still interject random facts and philosophical thoughts into the middle of conversations about something else entirely. You are still thinking of others, even when I am supporting you down the stairs or helping you eat or handing over tablets you need to take. Even during all of that, you are still thinking of me, and if I'm okay, and what I need.
You keep asking to go back; back to normal, back to your old life, to the 'before' times. I try and tell you that we can't go back, not any of us - that we can't return to old lives, only try to build new ones. This will affect you for a long time, but not half as long as it could have. It could have been so much worse, if you weren't so entirely determined to get back to yourself. That stroke really had no idea who it was up against when it chose you as it's target; it was clearly unaware of your iron will.
I would never say that I am grateful that this happened to you, because it's been really tough for you and the rest of the family, but I am grateful for how close it's made us. I feel more connected with you now than I probably ever have done in my life. There's real trust there, a bond. There is honesty.
You say I'm good at caring. I say - only for you, because I love you.
---
Recommended:
This interview with Jia Tolentino, a writer I really love, made me both hopeful and miserable in equal measure.
Following on from my I May Destroy You recommendation, this profile with creator Michaela Coel is genius and extremely insightful into her experiences getting it made.
Journalist Amelia Tait has launched a newsletter called The Waiting Room, featuring wonderfully obscure stories. Sign up here.
The Scaredy Cats Horror Show podcast combines my two favourite things - the people behind Reply All, and talking about movies. Give it a listen on Spotify.
Adore this piece on Deep Impact and the end of the world by Rafaela Sales Ross for Screen Queens.
This is a blinder of a piece by the Guardian's Wendy Ide on COVID's impact on cinemas and filmmaking, and what the future of watching movies may look like.
I wasn't massively keen on Netflix's new movie The Old Guard, but I very much appreciated the diversity in the cast, and the happy gay couple at the centre of it.
'Copaganda': a great column from Micha Frazer-Carroll on why we need to rethink how we depict the police in film and TV.
'Cancel culture' is how the powerful play victim - a rebuttal to the infuriating actions of J.K. Rowling and more this week
---
Growing Pains is written by me, Sophie Butcher. You can find all of my writing on my website. Follow me on Twitter too, if you like.
If you want to support my work on this newsletter, you can do so over on my Ko-Fi page, or it would mean the world if you shared it. :)
Thank you so much for subscribing!