07. Hard times
Thanks for nothing, 2020.
If you enjoy this newsletter and would like to support my work, you can now do so over on my Ko-Fi page. No pressure! Hit reply and let me know if anything in this week's letter resonates with you - I'd love to hear your thoughts.
---
"Nobody can do the hardest parts of our lives for us."
I heard that sentence a few weeks ago, when I was listening to an episode of Sara Tasker and Jen Carrington's podcast Letters From A Hopeful Creative. It made me stop what I was doing, rip a page out of my notebook, scribble the words down and hastily sellotape the paper to the freshly painted wall of my childhood bedroom. 
Nobody can do the hardest parts of our lives for us - but god, don't we wish they could sometimes?
I'd been feeling a bit sorry for myself, you see. Things were getting on top of me. The road ahead looked more uncertain and confusing than ever. 
Now, I long for the level of overwhelm I was experiencing back then.
This pandemic has been such a tyrant of time; the weeks seem to have flown by as we've lived them, and yet life before lockdown feels like decades ago. 
In April, my biggest problem was that the local Chinese was closed. 
In May, it was that I, for multiple reasons, had to move back into my parent's house. After years of independence, I feel embarrassed to be almost 28 years old and having to return to the nest, spending yet more time adhering to the habits of someone else's household instead of forming my own. 
In early June, everything I've ever moaned about became insignificant when my grandmother - my dear, fiery, loving, pure-life-in-a-bottle grandma - suffered a huge stroke. We waved her off in an ambulance knowing that hospital, for her, is hell on earth, and that we couldn't even visit her there thanks to coronavirus. My mother's mother, who we always thought was invincible but deep down must have known she wasn't, was ripped from our lives, and my days quickly fell into a rhythm of attempting to take her place for my grandad - doing the ironing, making sure he's fed, keeping him company.
Almost two weeks ago, after an unprecedented recovery, my grandma was unexpectedly discharged. The doctor said that it's rare for patients who had a stroke the size of hers to be so well so soon - clearly, he's never met my grandmother. The stroke may have been an unstoppable force, but she is an immovable object.
It has been a relief to have her back on her own settee and sleeping in her own bed, but her journey back to who she used to be is far from over, and requires a lot of care. It's care that I am more than willing to give, but it takes a toll. It also makes the quibbles and stressors that used to fill my head seem thoroughly unimportant. Note to self - huge health crises in your family are a nightmare, but they do provide some much needed perspective. 
And, the past few days have brought a new challenge. I got the call I'd been expecting but hoping to avoid - Miss Rona's wrath has left me without a job to return to, and I've been made redundant.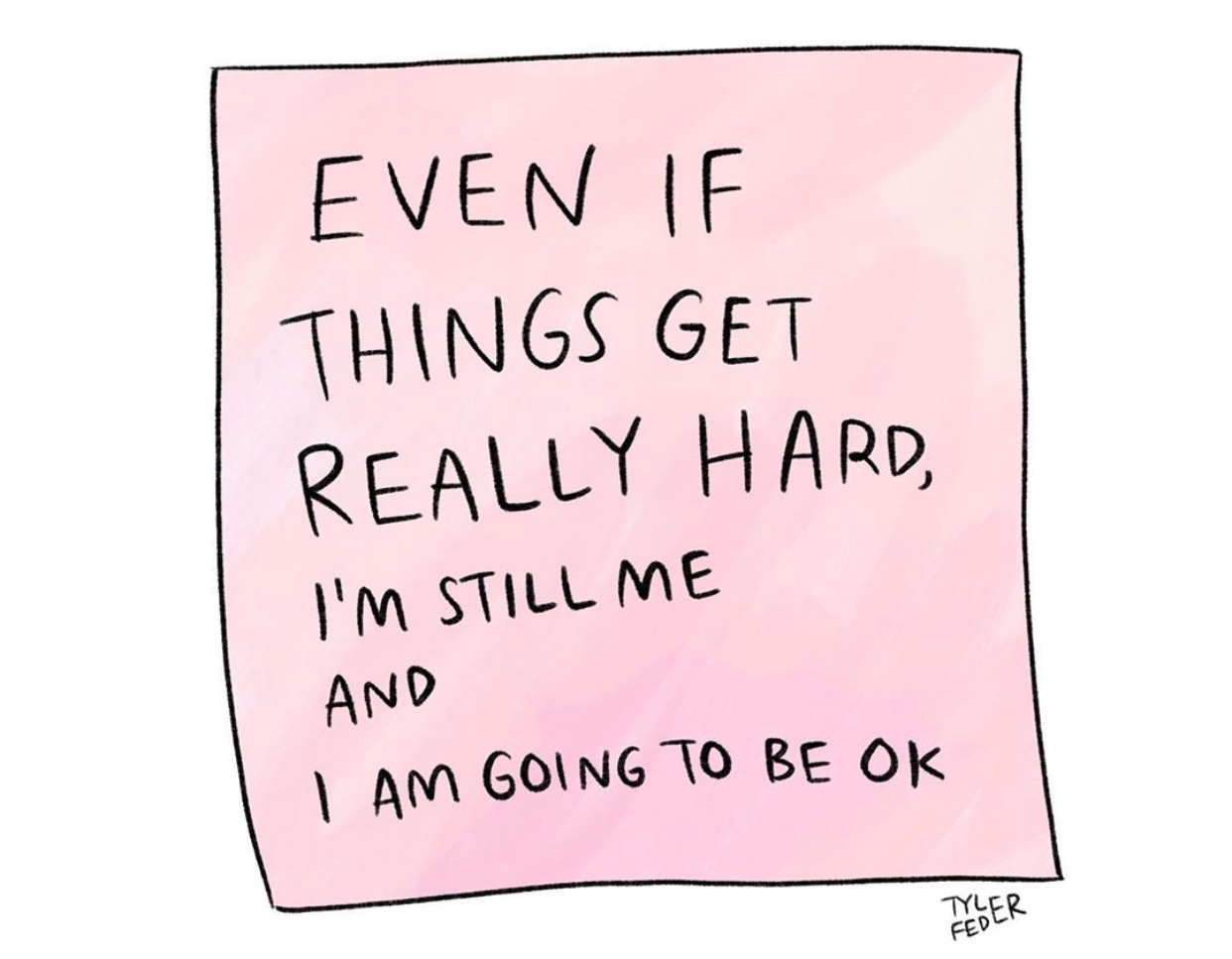 I hope you don't think I'm spilling all my problems for sympathy; I'm not, I promise. I've had a hard few weeks, but so have countless people across the UK and the world. If anything, the steady layering of weight on my shoulders has made me grateful it isn't heavier, that my loved ones are all still here, and that I have a support system around me that many others don't. 
Nobody can do the hardest parts of our lives for us, but maybe that's okay. If you'd asked me a year ago how I'd be doing in this situation, I probably wouldn't have been able to give you an answer. I'm so fragile so much of the time; I often feel one bad day away from breaking. 
But there is not much room for deliberating or overthinking or ruminating when hard times hit. There is not much room for hating your body or disordered eating voices or worrying about your skin or any of the other negative thoughts that often plague my day, because there are so many far more urgent things to deal with. You just have to get on with it. You just have to cope. You keep on keeping on. You'll surprise yourself with how much you can take. You find strength you didn't know you had. 
As it turns out, I'm much stronger than I thought. I bet you are too.
---
Recommended:
One writer asks - where did my ambition go? I've been wondering the same thing.
If you haven't been watching Michaela Coel's genius new show I May Destroy You, you're simply not doing life right. Content warning - there's a lot of stuff around sexual assault in the show. It's challenging but vital watching.
WeTransfer's writing platform WePresent are doing a series called Work Sucks, I Know. Ruby Tandoh's and Joel Golby's contributions are bloody brilliant.
I'm halfway through Samantha Irby's collection of essays Wow, No Thank You and absolutely loving it. Gross, hilarious, relatable.
'Solving' Fast Fashion Isn't A Plus Size Responsibility - Gina Tonic is as great as ever on the nightmare that is trying to shop sustainably when you're plus size.
---
Written by me:
Amongst the bad news I've had this past few weeks were some glimmers of joy - the biggest being that I can officially say I'm a writer for EMPIRE Online! This commission means more than I can put into words, and I'm eternally grateful to my EMPIRE mentor Ben Travis for making it happen.
For Pride month, we worked together on a list of the 50 best LGBTQ+ movies. It will make my day if you have a read.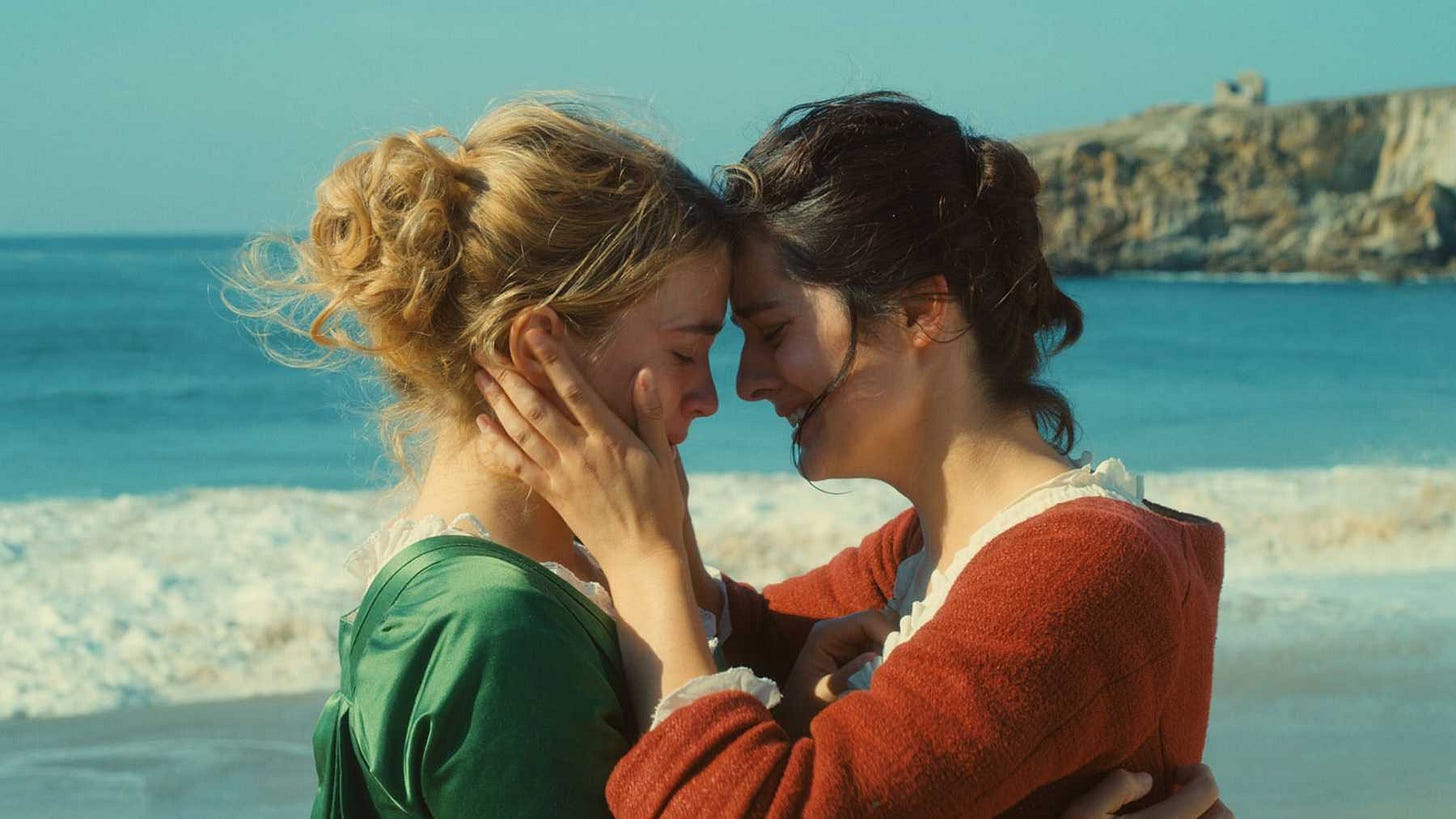 I also reviewed two documentaries for One Room With A View as part of their Sheffield Doc/Fest coverage - Shut Up Sona, and A Cat Is Always Female. Caring for my grandma meant my coverage got cut short, which I'm pretty gutted about. There looks to be tonnes of exciting documentaries at the festival this year, and it's gone entirely online - click here to find out more.
---
Growing Pains is written by me, Sophie Butcher. You can find all of my writing on my website. Follow me on Twitter too, if you like.
If you want to support my work on this newsletter, you can do so over on my Ko-Fi page.
Thank you so much for subscribing!