05. Things I have learned during lockdown
So far, anyway.
One.
I'm a night owl. Without the blaring demands of an alarm clock and the weariness from a day at work, my sleeping pattern has shifted to almost that of a video game addict or uni student, often not closing my eyes until 2am and then not opening them again until almost midday. I don't mind this so much, but it makes finding an eating pattern awkward. 
Two.
I am blessed with an inability to feel bored. Unmotivated? Sure. Frozen by inaction? Definitely. But true, all-out boredom? I honestly don't think so. Being weighed down by all the things I think that I *should* be doing is perhaps my curse, rather than a restless mind searching for something to pass the time. 
But also, I see the value in all kinds of things; watching a film for the first time, seeing the sunlight spill across the garden, staring at the ceiling for a while until a thought occurs to you that you've never had before. I don't mind a slow life as long as there is beauty to be found within it, even in unlikely places. Perhaps this is why boredom eludes me.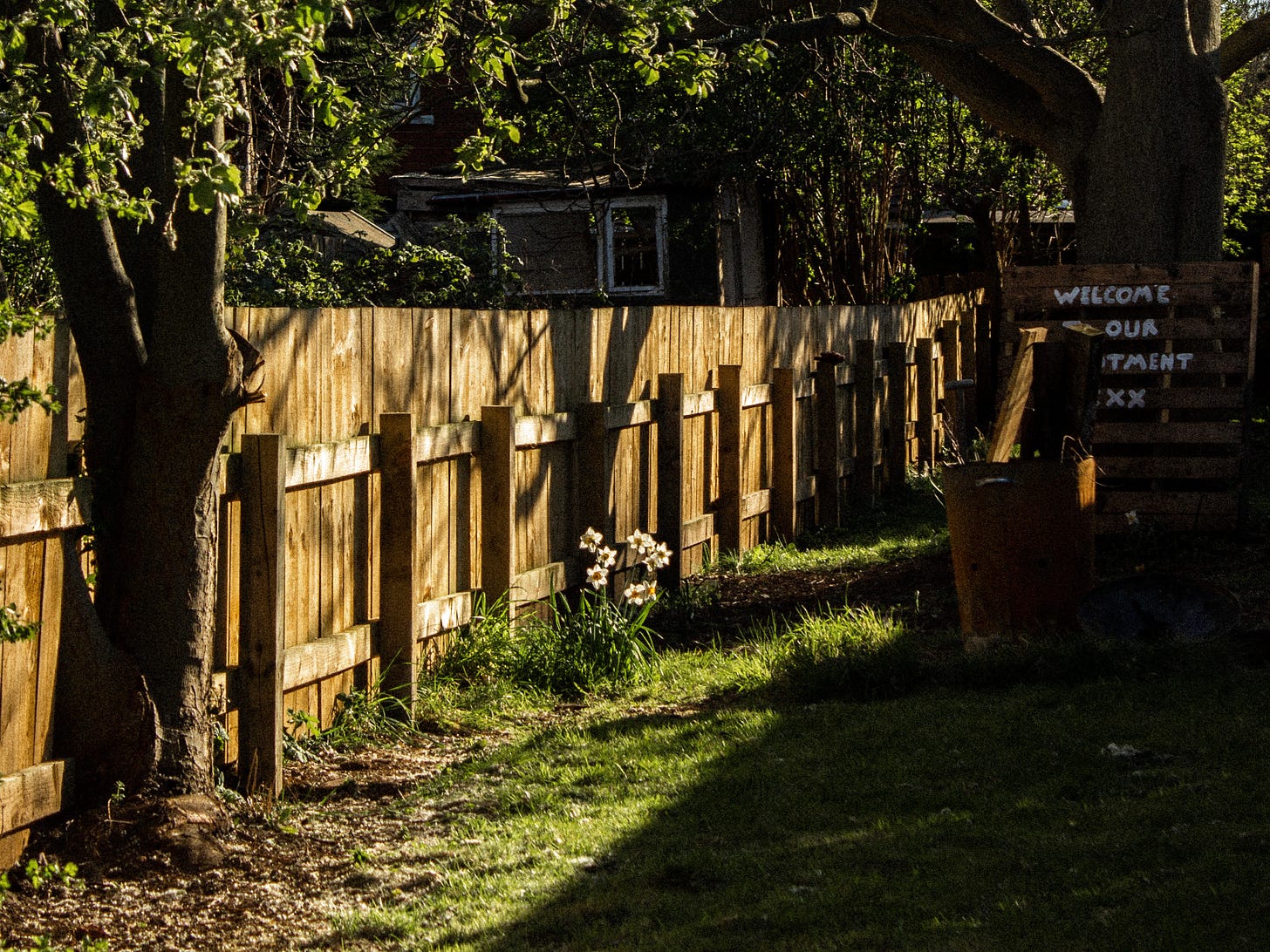 Three.
In a time where so many of our distractions and coping mechanisms have been ripped away from us - the pub, the gym, the cinema, our mum's house - I think it's important to allow ourselves joy in small things. 
For me, these have consisted of:
Nutella - a trigger food for so long, I've now introduced a jar to my cupboard. Spread smoothly across a bagel, a blob dolloped into porridge, or even scooped straight onto a spoon which is quickly licked clean; there is no dark hour of my day that a taste of chocolatey, hazelnutty goodness cannot dispel.
Baths - ostensibly a shower person, up until this lockdown I could have counted the number of baths I have had in my adulthood on two hands. But since the days have become like inanimate stretches of time rather than strictly scheduled sevenths of a week, a long soak in the bath with a book at 3pm feels like the most indulgent, 'self care' way to spend an afternoon.
Curly fries - because right now, the austerity of straight cut oven chips simply won't do.
Four.
TikTok is a great way to pass the time - but open the app at your peril, knowing you're about to lose hours of your life without even realising it. Also, if lockdown doesn't cause you mental instability, then having the songs from this cursed app rotating in your brain 24 hours a day just might.
Five.
Some people have used this period to enhance their cooking skills, baking bread from scratch or making their own sushi or slaving over Sunday roasts or experimenting with homemade pasta. I am not one of these people.
Six.
Being single during lockdown is no easier than it was before. 
I deliberately stepped away from dating a long while ago, deleting the apps and putting the idea to the back of my mind. 
When social distancing was first implemented, I felt a kind of weird satisfaction that the rest of the country was now unable to do the thing that I found so challenging even in normal times. Tweets and thinkpieces about 'skin hunger' and how humans suffer without physical touch continue to spring up in my news feed. Inside, I'm thinking 'See! Not easy is it!', because they are telling me something I already know; they describe something I was living through long before this virus started to spread. 
The relief from the pressure of dating was temporary, as apparently many are continuing to do it. They continue to swipe and slide into DMs with a confidence I can only dream of, having virtual dates over FaceTime or Zoom rather than a coffee or a cocktail. I'm not sure whether this extension of the small-talk phase and elongated period of time before meeting someone in person would make attempting to date more appealing, or just more terrifying than ever before - either way, I am continuing to opt out.
Seven.
It's strange how quickly the brain and body adapt. I'm already so used to this new way of living that I can't quite comprehend how I used to do all the things I did before. 
The guilty introvert inside me is quietly smiling and rubbing her hands in glee at the prospect of weeks ahead of her without any plans - better yet, not being *allowed* to have any plans. That guilty introvert is what's keeping me sane, but she is often overruled by the looming sense of dread at what this means for my future, and concern for the wellbeing of my friends and family, and heavy, heavy sadness for those being hit hardest by this pandemic.
But there will be a point where this time feels like a distant memory - an 'after'. This too shall pass. What that point will look and feel like is impossible to predict right now, and so I have stopped trying. 
Instead I am focusing on the main thing I have learned during this lockdown:
Eight.
Just take it one day at a time.
---
Recommended:
Reading everything I can on Normal People right now, including this and this. I also discovered my own Connell-esque chain this week which I plan on never taking off.
If you too are inexplicably fascinated by the ongoing saga of Caroline Calloway, this is one of the most interesting profiles I've read of her yet.
The Film Magazine have started sharing '4 Perfect Shots' daily on their Twitter, and I'm a big fan. Take a look and follow them.
Love this on how drive-in cinemas are staying open in the US.
Finally making use of my MUBI subscription, and have watched Ema and Water Lillies this week. Both are wonderful, in very different ways.
I'm rewatching True Blood right now but The Vampire Diaries is another supernatural series which is close to my heart, so I very much enjoyed this from Laura Jane Turner. Team #Delena all the way.
God, I hate capitalism.
---
Growing Pains is written by me, Sophie Butcher. You can find all of my writing on my 

website

. Follow me on 

Twitter 

too, if you like.
Thank you so much for subscribing!